TouchLife®
Holistic massage at the highest level!
What is TouchLife®?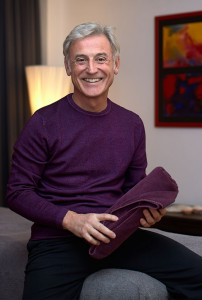 The TouchLife® massage is a holistic massage method that rests on five pillars. These are: massage techniques, a pre and post talk, energy balance, breathing, and mindfulness. It combines various massage techniques and treatment patterns. Different hand grips as well as stroking bring the body into flux. Thereby, relaxation and well-being are stimulated. By shaking off tissue and joints, congestion, cramps and blockages can be broken down.
The active participation in breathing supports and promotes the absorption of new energy and helps to stimulate the self-healing power in the body. The TouchLife® massage is not principally a full body massage. Rather, sub-areas are selected and addressed, which require special attention to bring body and mind into harmony. Subareas include, for example, back, shoulder and neck, legs and feet, arms and hands, as well as the head.
We work with great attention and sensitivity.
Why TouchLife® ?
It helps with …
Tension pains in shoulder, neck and back
Nervousness and stress
Tiredness and dullness
Tension in the face and head area
Holding tensions in arms and shoulders
It promotes …
The well-being
The removal of slags
The blood circulation
Body awareness
Deep relaxation, recovery, and regeneration
or …
Just for pampering, because it feels good!
Individual sessions are available for 60 and 90 minutes
(incl. pre- and post-talk each 15 min.)
Treat yourself to a TouchLife® massage!
Touch Life appointments

There is the price overview